Click on the underlined link to read the story.
Official Club Announcements will now be made on the new Announcements page.
---
Club Mule
The club's new Kawasaki MULE is getting a workout with club members led by Pat Heffernan, Preserve Chairman, stocking pheasants and chuckers for the weekend's hunt.
The MULE handled all of the slippery terrain and muddy roads with no problem, even with 6 members and boxes of birds on board.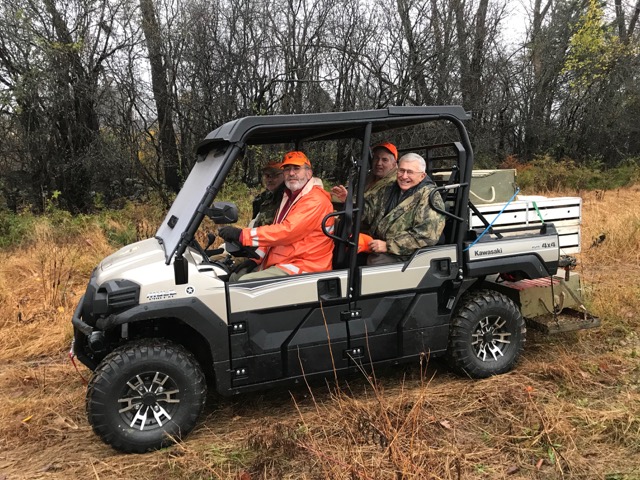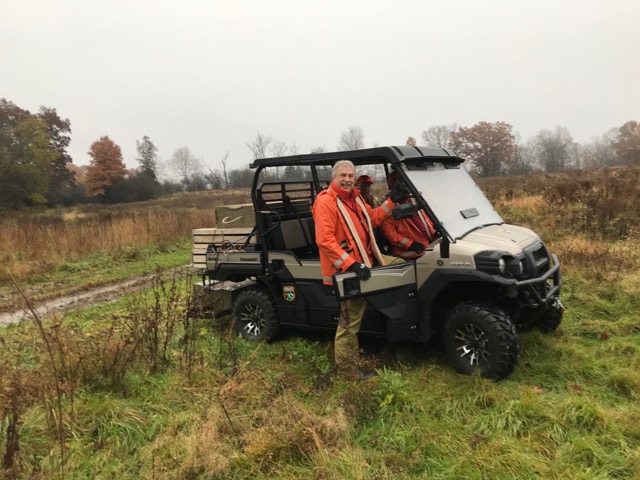 ---
Coyote Contest
See these two links regarding a Coyote Hunting Contest:
---
Club Elections
The annual club elections were held during the September club meeting, on Thursday, September 13th.
Please see the Club Elections page for the results.
---
MCSC Hosts a Steel Shoot Education Session for The Well Armed Women
Congratulations to members of the Monroe Chester members of the TWAW for hosting a safe and well run introduction to Steel Plate Shooting.
There was a great turnout of participants plus a number of women observing the event. All the attendees were very respectful and safe with their firearms. After the event I spoke to a number of them and they all agreed that they had a great time and were very complimentary about the club and the range facilities.
A big thank you to club members: Jim Burnell, Mike Utzig and Mark Faith for helping to set up the range and pitching in as RSOs. Their thorough safety briefing was an excellent way to start the event. A special thank you to all the attendees who pitched in to help clean up and help with putting all the equipment away.
Overall it was a very safe and successful event for the TWAW and the Monroe Chester Club..
All the best…Roy Zucca, Club President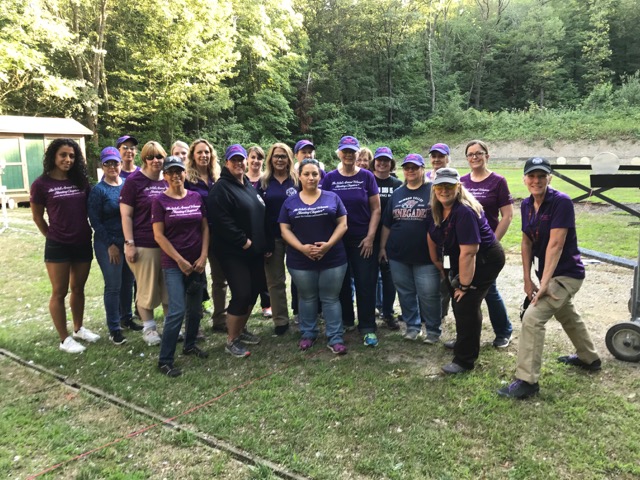 ---