The Crossbow Range is Open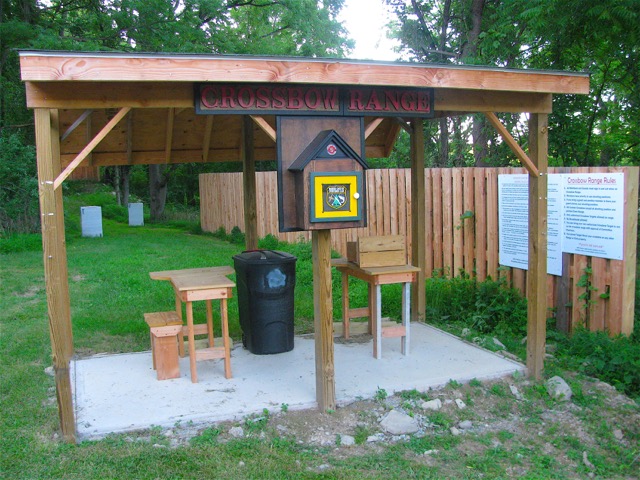 There is a new two point 50 yard crossbow range directly to right of the main club house.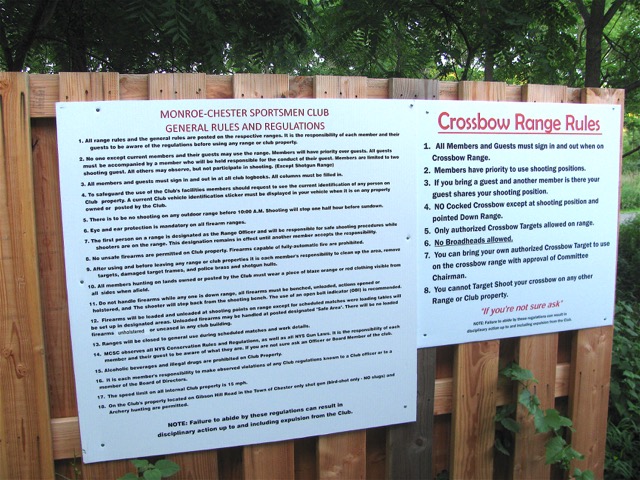 The crossbow range features a covered area with two benches for sighting in and targets that can be placed at a variety of distances out to 50 yards.
The crossbow chairman is Carmen Heitczman.
All Members and Guests must sign in and out
when on Crossbow Range.
Members have priority to use shooting positions.
If you bring a guest and another member is there
your guest shares your shooting position.
NO Cocked Crossbow except at shooting position
and pointed Down Range.
Only authorized Crossbow Targets allowed on
range.

No Broadheads

allowed.
You can bring your own authorized Crossbow
Target to use on the crossbow range with
approval of Committee Chairman.
You cannot Target Shoot your crossbow on any
other Range or Club property.
---
Member Alex Bruzzo made the sign-in box and all of the signage inside the box and the overhead signage. You have to admit he did an incredible job and a special shout out to Alex from all of us for doing such an outstanding job and tribute to Mark Dorfman.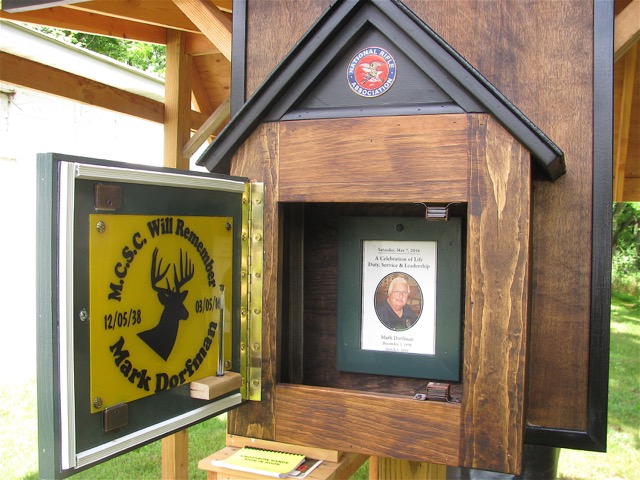 ---
 Carmen and his wife Joan enjoy crossbow shooting and this past fall Joan nailed a big 8 pointer in Ohio with her crossbow.
---